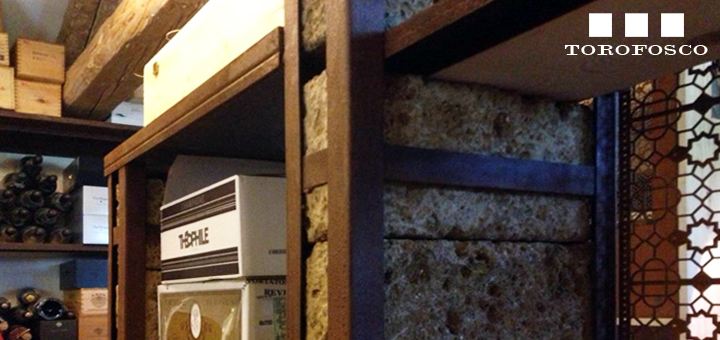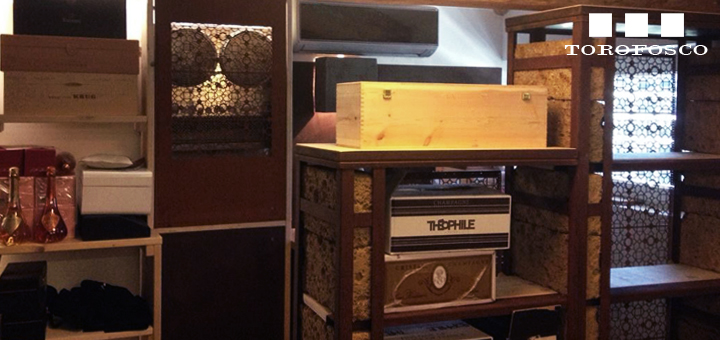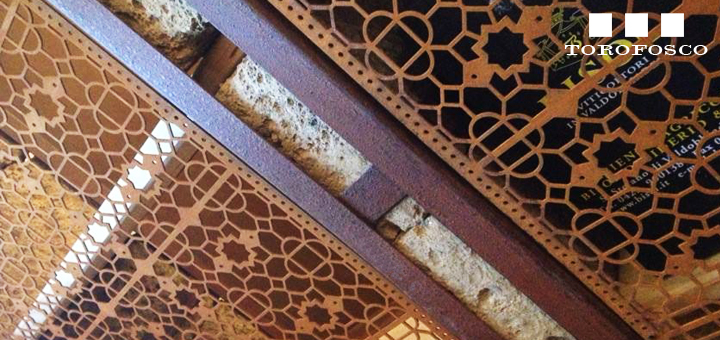 Trabacco Winery towers
To complete the serie of wineries this great Trabacco Winery Towers is designed for wine-lovers and champagne-lovers with large space for storing wine and champagne at home and is made up of steel, natural wood polished bleached spruce, the tuff, a typically Italian material.

The peculiarity of this

winery

is the back

-worked

Orvieto

Shade

metal. The elements of the tradition are made in Trabacco winery wall with great accuracy seeking harmony without temporal relations, designed as medieval as ultra modern, a little arts & craft.
The bottles strictly not remain in contact with the metal - on request we can install a system of automatic computerized wetting - this system gives water to the tanks with clay beads on the bottom floor.

In drawings below you can find dimensions for Trabacco Winery Towers serie available on catalogue (for customized dimensions please contact us directly for info and quotations):